Superior Commercial Asphalt Paving in Rochester, NY
R&W Paving can address all aspects of your commercial project including the creation, repair, and maintenance of paved parking lots, private roads and driveways, walkways, and more. No commercial paving project is too big or small. Whether you have a single pothole that needs to be repaired or an entire parking lot that needs to be repaved, you can always expect the same level of dedication and quality workmanship from us.
ASPHALT PARKING LOT PAVING
Well-built and maintained asphalt parking lots, commercial private roads, and walkways are invaluable since they increase customer satisfaction and reduce liabilities. We've had over five decades of providing quality asphalt parking lot paving services for commercial facilities such as dealerships, apartment complexes, medical facilities, churches, and more. Whether your facility needs new parking lot or private drive installation, repair, or removal and replacement, you can trust R&W Paving to get the job done properly and for a reasonable price.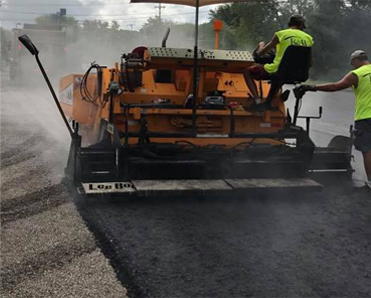 Asphalt Resurfacing
When asphalt repair is not an option due to extensive damage, resurfacing is often your best option. R&W Paving will assess the damage of your current parking lot and recommend the best resurfacing method for your situation.
Asphalt Removal, Milling, and Replacement
If your parking lot has numerous potholes due to poor construction quality, environmental exposure, or heavy traffic loads, removing the asphalt and replacing it is often the solution. Rely on R&W paving for top-quality materials and workmanship.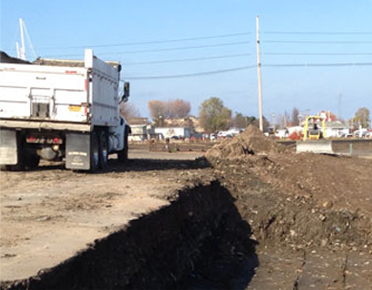 EXCAVATION
R&W paving has the experienced personnel and the equipment to perform excavation, hauling, and grading services ranging from large-scale construction projects to the excavation of small parking areas. We have all of the necessary equipment to handle any project—no matter what the size.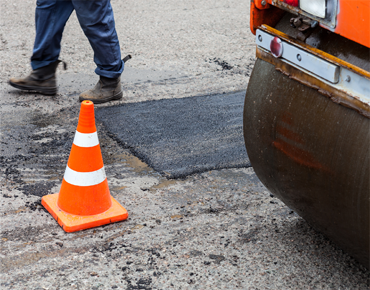 ASPHALT PARKING LOT REPAIR
R&W Paving specializes in the repair and maintenance of asphalt parking lots, roads, walkways, and more. We have been providing these services for commercial property owners in the Rochester, NY, and surrounding areas for over 50 years. Once we've examined your parking lot and determined the underlying causes for cracks, pot holes and deterioration, we will repair the damage using the highest-quality materials and expert workmanship.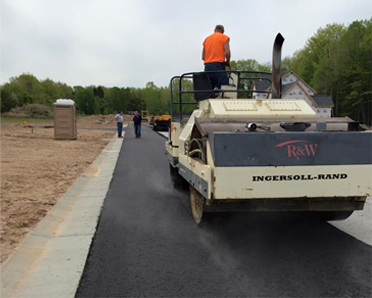 PRIVATE ROAD PAVING
R&W Paving can construct or repave an asphalt road for commercial properties and municipalities using a proven process which ensures a smooth, durable surface that lasts for many years. Whether you need an asphalt road repaired, removed and replaced, or resurfaced, we can do it all—from start to finish.