Quality Asphalt Driveway Paving Since 1964
R&W Paving has built a reputation for being the #1 choice for discerning homeowners who need a driveway paving company in Rochester, NY, and the surrounding area. We understand that a well-constructed driveway not only adds value to your property, it can transform a ho-hum driveway into one with stunning curb appeal. We want you to feel a sense of pride as you drive up to your house everyday, and a clean, smooth driveway can contribute to that.  
Part of what we do at R&W Paving is to assist our asphalt driveway customers with the design of their driveway. Additionally, we determine the best way to approach their paving project and provide the information they need to help them make the right choices. We then construct the ideal driveway for their particular needs.
Our friendly and professional staff is ready to answer any questions you may have. Why not contact us today to set up an appointment?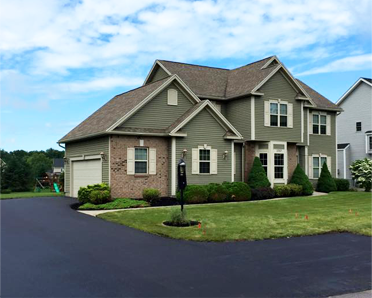 Why choose R&W Paving?
We back up our work and materials with a 3-year warranty on new
driveway installations and a 1-year warranty on resurfacing existing driveways.We only use the highest-quality paving materials and equipment.
Our experienced paving crews are meticulous about their work—and it shows.Our driveway
construction process ensures that your driveway will last for many years.
Our customer service during construction and throughout the lifespan of your driveway is second to none.
Our paving maintenance services keep your driveway looking fresh and new.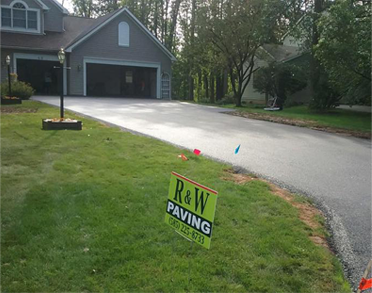 Asphalt Driveway Paving Services
Driveway removal and replacement
Driveway resurfacing
Driveway repair
Asphalt milling
Driveway extensions
Driveway re-stoning
Concept and design